Updated: Feb 1, 2020
(no more words required 🤤)
Ingredients:
1/2 cup aquafaba (the liquid from 1 can of chickpeas)
1 cup coconut sugar
2 tsp vanilla
100grams melted dark chocolate
1/4 cup strong espresso (I use 2 x before you speak sachets)
1/2 cup oil
1 cup flour
3 tbsp cocoa
pinch of salt
1/2 cup chopped walnuts
Method:
1. Preheat oven to 180°C. Grease and line a standard brownie baking tray.
2. Using a stand mixer, beat the aquafaba and coconut sugar on high until thick, airy and shiny. (Mine took 10-15 minutes before it was looking big and fluffy)
3. In a separate bowl gradually whisk together the melted dark chocolate with the vegetable oil and espresso. Set aside until cool.
4. Grab 1 more bowl and sift together all the dry ingredients.
5. Once the aquafaba/sugar mixture is voluminous and ready, gently mix in the melted chocolate/espresso/oil.
6. Now gently fold in the dry ingredients. (Scrap around the edges, scoop 1 side of the bowl and fold the mixture gathered on the spoon over the other side. Folding the batter.)
7. Followed by the chopped walnuts.
8. Pour brownie batter into lined bake tray.
9. Bake for 20 minutes or until desired ooey gooey consistency. 🤤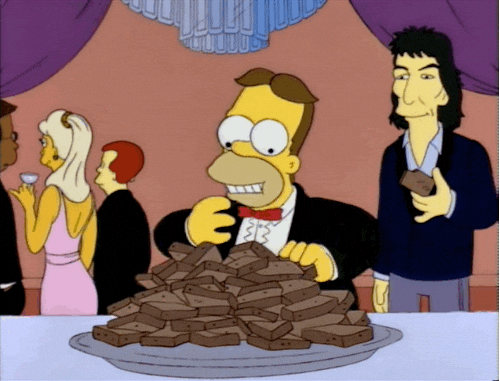 Enjoy!